To get something different, you have to do something different.
PFC3 was created with one purpose in mind - to be the last nutritional advice you ever need.
PFC3 is a one-of-a-kind global health movement, focused on education first and centered on blood sugar balance.
PFC3 is the next evolution of the nutritional approach created by global nutritionist and NY Times Best Selling Author, Mark Macdonald, and his wife Abbi over 20 years ago. Their unique method of stabilizing blood sugar and healing metabolism has already helped millions of people transform their relationship with food in over 60 countries and 6 continents.
Now, by partnering with world-renowned behavioral specialist, nutritionist, and award-winning educator, Carrie Lupoli, Mark and Abbi have built upon this foundation with an even deeper focus on mindset, lifestyle, and the power of 1% progress..
With their forces combined, Mark and Carrie have cracked the code to the Formula for Food Freedom – a complete blueprint for winning with your health that is rooted in the science of blood sugar balance, empowered by a robust education and support system, and centered on a daily immersion into Body-Mind-Lifestyle at 1% progress.
If you're ready to love your food, own your future, and be your own nutrition boss – it's time to join the PFC3 family.
Learn More About Our Programs
In a world obsessed with dieting, PFC3 is a complete game-changer.
Our transformations go far beyond the number on the scale to unlock your body's full potential for energy, healing, hormonal balance, and real, sustainable health.
PFC3
There is a saying:
Individually, we are one drop. Together, we are an ocean."
Which is exactly why Mark and Carrie have joined forces with fellow health professionals and global thought leaders from around the world. Together they're leading this movement to educate people to forever transform their health and finally live with food freedom!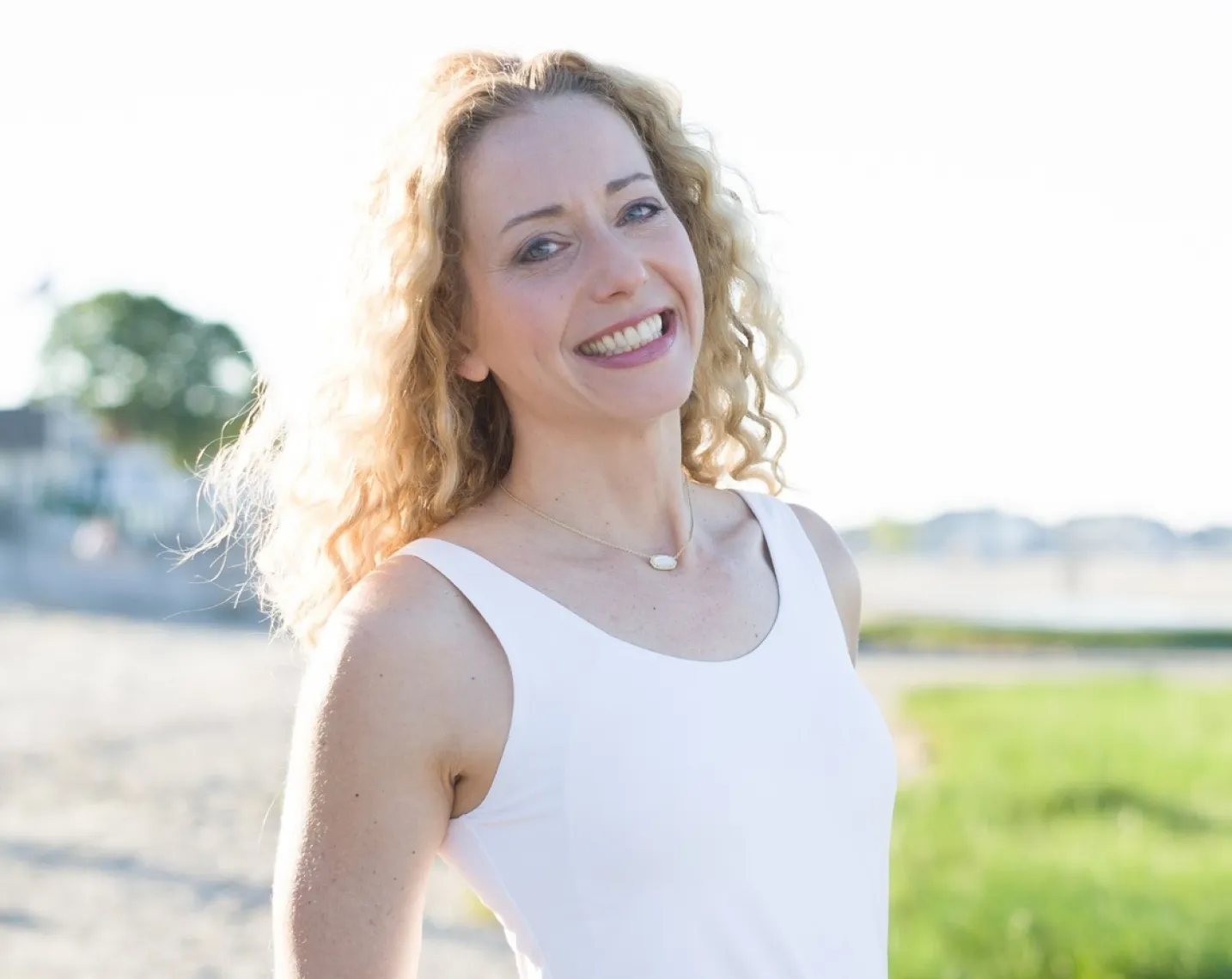 Meet Carrie Lupoli
Carrie is the mom of two teenage girls, Grace and Ellie and has been married to Peter for 23 years.  Together they all try to wrangle their two pups, Cooper and Raleigh.
With her background as a world renowned behavioral specialist, award winning educator, nutritionist and mindset coach, Carrie has taken nutrition coaching to a whole new level.
While dealing with her own body image and weight issues, she overheard her daughters, at 5 and 6 years old, talking about how pizza had too many calories and she knew she needed to make significant changes or they would grow up with the same disordered eating habits that she did.
So, after taking a hold of her health, weight, and mindset with PFC3 more than a decade ago, she set out to teach the approach in a whole new way…so that women would not only stick with this transformational way of fueling their bodies, but also that they would do it because they love themselves, knowing that their value has nothing to do with that number on the scale.
Meet Mark Macdonald
Mark Macdonald is a husband to his wife Abbi and father to their son Hunter and daughter Hope. Professionally, he's a world-renowned nutrition & fitness expert, NY Times best-selling author, media personality, international teacher and speaker, and entrepreneur who has helped everyone from celebrities to athletes to business executives to busy moms on how to permanently live their best health.
His life's mission is to change how the world looks at food and empower people to ditch dieting and learn how to balance their blood sugar by eating PFC3, as well as partnering with passion filled health professionals aligned with the same purpose. 
Mark went back his nutrition foundation and realized winning with your food and body isn't about dieting or restriction but centered on balancing your blood sugar. He took this simple concept of eating PFC3 (eating a balance of protein, fats, and carbs every 3 hours) and in 1999 launched his first nutrition practice in Venice Beach, California. Mark and his wife Abbi have now helped lead global PFC3 movements in over 60 countries, 6 continents and in 30+ languages.
The next evolution of the PFC3 global movement is the incredible partnership with world renowned behavioral specialist and award-winning educator, Carrie Lupoli. Mark and Carrie have combined 50+ years of experience to create the first ever Formula for Food Freedom, with a full immersion into a robust Body-Mind-Lifestyle approach with a focus on 1% daily progress.
This new flagship program, 100 Days of 1%, combined with Mark & Carrie's, #1 most watched daily Nutrition show "The NIL House Nutrition" on Brinx TV are focused on educating and meeting people where they are in their health journey and focusing on 1% daily progress.
PFC3 has supported me on my journey to bring down my blood pressure and sodium level without medication. In the process, I am sleeping better, feeling stronger, and learning so much about the importance of mind, body, and spirit working together for a better me! I have learned so much and as a teacher, I love to learn and know the importance of learning new things everyday. The weekly meetings help to remind me and reinforce what I am learning and striving to do everyday!
Jacqueline
PFC3 has allowed me to embrace the world with a new sense of purpose!!!! I am on a sustainable lifelong journey to my optimal health now that my body is fueled to stabilize my blood sugar. Daily excruciating pain and severe inflammation is a thing of the past! More energy and Food freedom at its best
Jen
I never knew how much time I wasted obsessing about food until I didn't have to do it anymore! Now I have time to do the things I love and fulfill my purpose (oh and losing 60 lbs in a year helps me to do all the things)!
Karen Lynne
We read labels, portion food and purposefully plan not to mention the extensive education brings awareness and sets us up for success. We have learned SO much. We have hope like no other health approach has provided. We never give up and shame ourselves to the point of throwing the towel in when we have a weak moment , we reset and look ahead 3 hours to regroup. Food freedom has freed us! The " diet" shackles have fallen off! Oh ! Did I mention my cholesterol #'s continue to drop!
Kim and John